Washington Business Address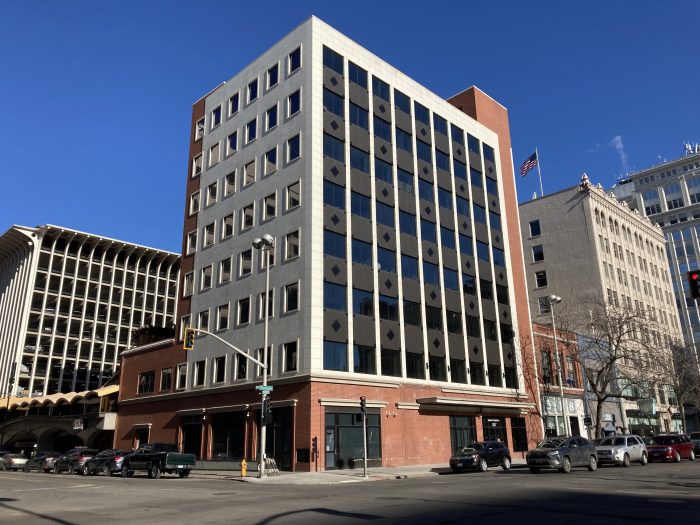 When you form a Washington LLC or corporation, you must list a Washington business address on your formation documents and annual reports. These documents are public record, and clients, strangers, and litigators can find your information through a simple internet search.
That's why we offer our registered agent clients a free Washington business address in our building and additional address options with our mail forwarding and virtual office packages.
Business Address Comparison
Washington business owners often find themselves deciding between sacrificing their home privacy or paying thousands for commercial space they may not need. That's why we worked hard to create these sensible solutions.
| | | | | |
| --- | --- | --- | --- | --- |
| | Registered Agent Address | $49 Evergreen Mail Forwarding | $99 Evergreen Mail Forwarding | Washington Virtual Office |
| WA Business Address | ✓ | ✓ | ✓ | ✓ |
| Secure Online Account | ✓ | ✓ | ✓ | ✓ |
| Unique Suite Number | ✓ | ✓ | ✓ | ✓ |
| Local Phone Service | | ✓ | ✓ | ✓ |
| Professional Office Lease | | | | ✓ |
| Same Day Mail Scans | | | | ✓ |
| Conference Room Access | | | | ✓ |
| Price | FREE* | $49/year | $99/year | $19/month |
* Included with our Washington registered agent service.
Registered Agent Business Address – Included in $59/year Service
Professional registered agent service is our bread and butter, and it's what we've been doing the longest. Now that we own our own building and and have finessed our mail processing procedures, we allow our clients to use our physical business office address for their company. You can list it on the company formation articles to keep your personal address off the public record, and if you happen to have a little regular business mail come to us, that's cool too. We'll accept and upload up to 10 regular pieces of mail to your account each year to your account with no extra fees, and no additional sign up needed.
Evergreen Mail Forwarding – $49 or $99/year
Mail forwarding service provides you with a more professional business address, and more digital document scans for your company's regular mail. Of course we still process all your registered agent mail (secretary of state documents and potential service of process), and 10 free courtesy mail digital uploads, but on top of that you can get your very own unique suite number and additional mail uploads for a low, annual rate. It's just $49/year for 10 extra pieces of mail, or $99/year for 25 more pieces of mail. Pro-tip: You can change between the two plans as your company needs change.
Virtual Office – $19/month
A full, professional virtual office gives your company the look and feel of a physical office space, without the ever-growing expense of maintaining a commercial space. At only $19/month, our virtual office service provides you with a unique suite number address, no limits on the mail we receive and upload for you, a rental lease agreement listing your suite number (comes in handy for verifying your virtual office address as a physical address with other parties), and use of our conference rooms if you need to meet a client in person. Plus, our phone service allows you to have a separate business line that goes to directly to your personal phone. We even let you pick whichever Washington area code you want—you don't have to use 509 just because that's where we are.
Benefits of our Washington Business Address Services
We own our professional building in downtown Spokane. That means clients who utilize any of our business address options receive:
Address privacy. Keep your personal address personal.
Consistency. Since this building is ours, we're not moving. Your business address through us won't change.
Professionalism. Your business address through us is a real, physical address that looks good on paper—and our downtown Spokane commercial building looks good when your clients search the address.
Convenience. You'll be able to access your important documents anytime, anywhere. We'll open and scan your mail to your secure online account as a .pdf, and then notify you on the same day. You can view, print, or download as needed. Documents are digitally stored and available to you endlessly. Even if you cancel service with us, your account and account history will remain.
Affordability. Low, transparent pricing options that you can switch between as your company needs change.
Security. Our custom software and secure building means your documents and private information are always safe, including if/when the physical documents are destroyed. We're also proud to promise we have never and will never ever share or sell your information in any way.
Filtering. We process legal and state notices at the highest priority and may call if it seems something like a time sensitive lawsuit has gone unnoticed and process regular mail as exactly that—regular mail with same day emailed notices. Our often overlooked perk is that we also shred and recycle your business's junk mail keeping your online document account and your desk cleaner.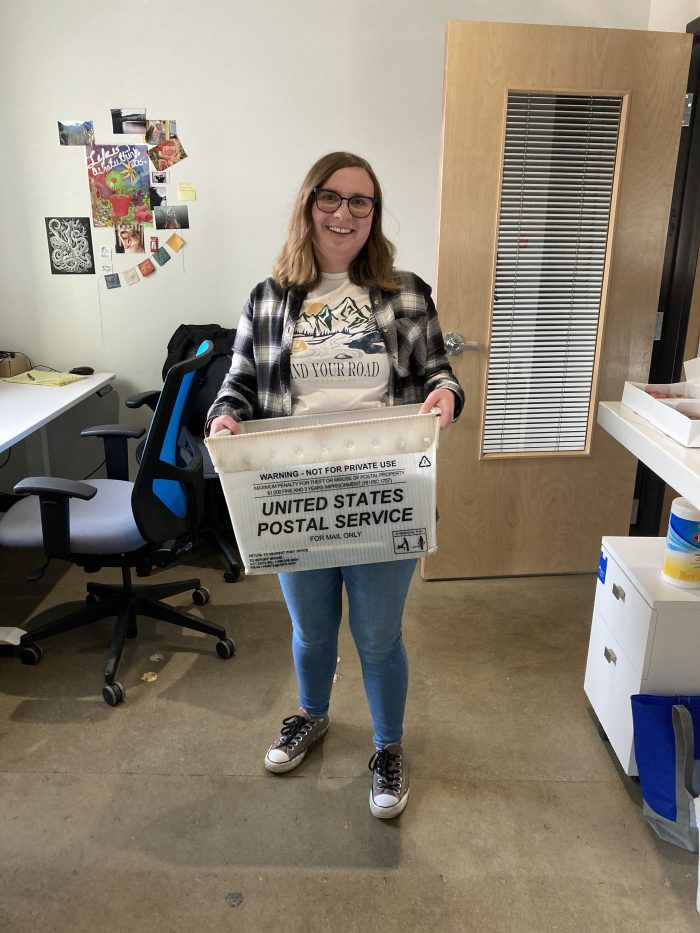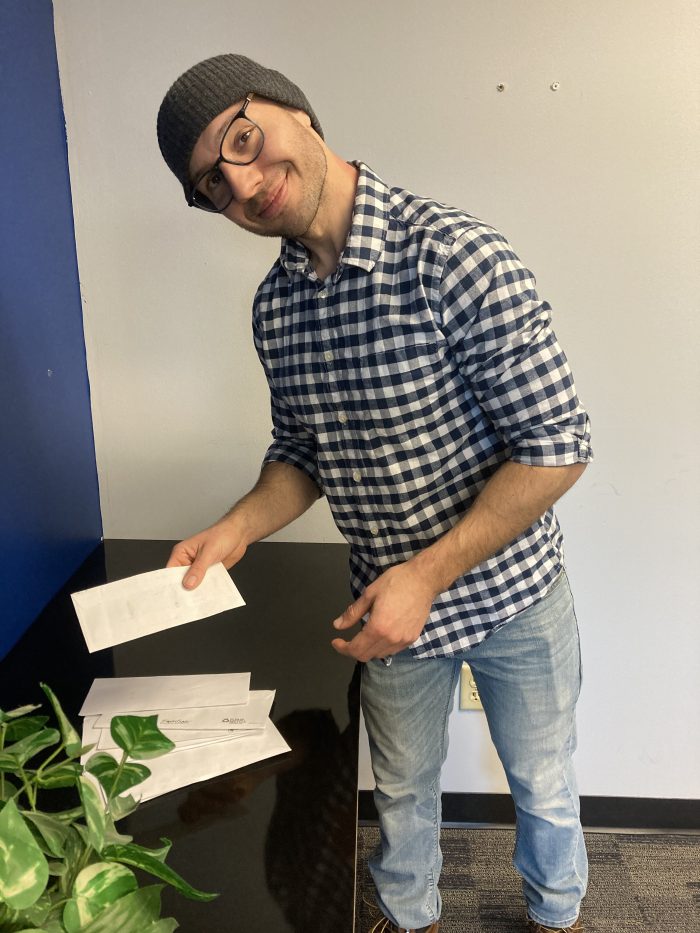 Washington Business Address FAQs
Are there specific state requirements for a Washington business address?
For your state formation paperwork, yes. Washington state requires the principal office address to be a street address—not a PO Box. Depending on your business structure, this may be the same as your registered agent address or other location where company records are stored. When you sign up for paid mail forwarding, you'll get a real, unique Washington address that can be used as your business and mailing address.
What's the difference between a registered agent address and a business address?
The difference between a registered agent address and business address really comes down to how the address can be used. A registered agent address is the physical location where your agent receives service of process. It's also the address on record for any state correspondence. At Washington Commercial Registered Agent LLC, we allow clients to list our registered agent address on public filings to help maintain privacy. But, a registered agent address isn't unique nor should it be used for all your mail. For that, you'll need a Washington business address.
A unique, real Washington business address can be listed on bank statements, IRS documents, websites, and company letterhead—pretty much anything you want. With our Evergreen mail forwarding service, you'll get this added level of protection a registered agent address can't provide alone.
Can I use this business address as my mailing address?
Absolutely! When you sign up for our paid mail forwarding service or virtual office, your unique, commercial address is just that—yours! Use it on your company website, letterhead, bank statements, IRS correspondence, or any other important business forms.
How do I change my Washington business address?
The quickest and easiest way to update your Washington business address is to log into your WA Department of Revenue (DOR) account. However, you may also submit a paper form—Business Information Change Form—to the Washington State Department of Revenue Business Licensing Service. Neither method requires a fee.
Changing your physical Washington business address might require you to file a new Business License Application. To determine if you need to submit this form, you'll need to contact the Business Licensing Service at (360) 705-6741.