Washington Virtual Office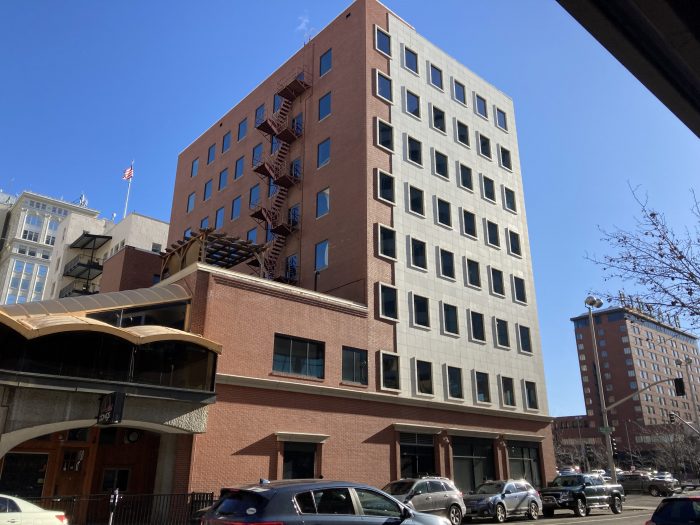 A Washington virtual office is the modern solution to maintaining a professional presence in Washington without spending thousands on renting your own commercial space.
With our convenient virtual office service, business owners get a unique suite number and business address in our Washington building, unlimited same-day digital mail forwarding, an office lease agreement, conference room access, and our business phone service so you can manage your company seamlessly from anywhere—all while protecting your personal privacy.
Washington Virtual Office Package—Only $19/month
Our fully-staffed, Spokane-based Virtual Office dramatically reduces your overhead, while still providing the benefits you want, including:
Unique suite number for your business address

Secure account with unlimited document storage

Unlimited Virtual Mail Forwarding

Office lease to help establish state presence

Business Phone Service

Conference room access

Experienced, local support
By pairing a Washington Virtual Office with our registered agent service, all your business documents and calls flow through the same account and make your life and business easier to manage.
Unlimited Virtual Mail Forwarding
The headliner of this package is the best virtual address option on the market. After you sign up, your suite number will be a. As soon as you have your suite number, you can begin using the address for your company. There are no restrictions on where or how you use the address, and it may be published on your company website, marketing efforts, financials, etc. Mail that we receive for your business will be opened, scanned and uploaded to your secure online account on the same business day. Documents are stored indefinitely in your account as .pdfs and you can view, download, and print them whenever needed
Office Lease Agreement
Several years ago we found that while we were providing business addresses at our physical location like clients wanted, they occasionally needed something more tangible to verify their address with third parties like banks. We now provide an office lease agreement to help fill that void. The document itself is a basic office rental agreement and generally works well to help establish your new business address. Don't let the 12 month verbiage cause hesitation. While you certainly can maintain the service for 12 months, or 112 months for that matter, it's all month-to-month within your account. If you grow into your own physical building or downsize to one of our mail forwarding packages, just log into your account and cancel whenever you want.
Phone Service
With our phone service you get a business phone number with your choice of area code, privacy for your personal number, and the ease of having both numbers on one phone. Using VoIP technology, your business will have unlimited calls, voice mails, and texts included that forward directly to your existing phone. Your phone service can also be managed from within your secure online account via our website or the free app available for Android and iOS users.
Meeting Room Access
If you find yourself in need of a space to hold an in-person meeting, our building might just be the perfect fit. Reach out for availability, pricing and options for conference and meeting rooms within our Spokane location.
Experienced Support
As our client (or heck, even if you're not yet a client), you have full access to our experienced staff during all regular business hours. Our team is full of Washingtonians who know the ins and outs of all of our services and Washington businesses. Should you have any concerns or questions, you get to work with our local team rather than wait on hold with a national call center like you would with a more traditional phone carrier or mail provider. Whether you call or email, you can count on a real human to help you out who understands Washington businesses and Washington business services.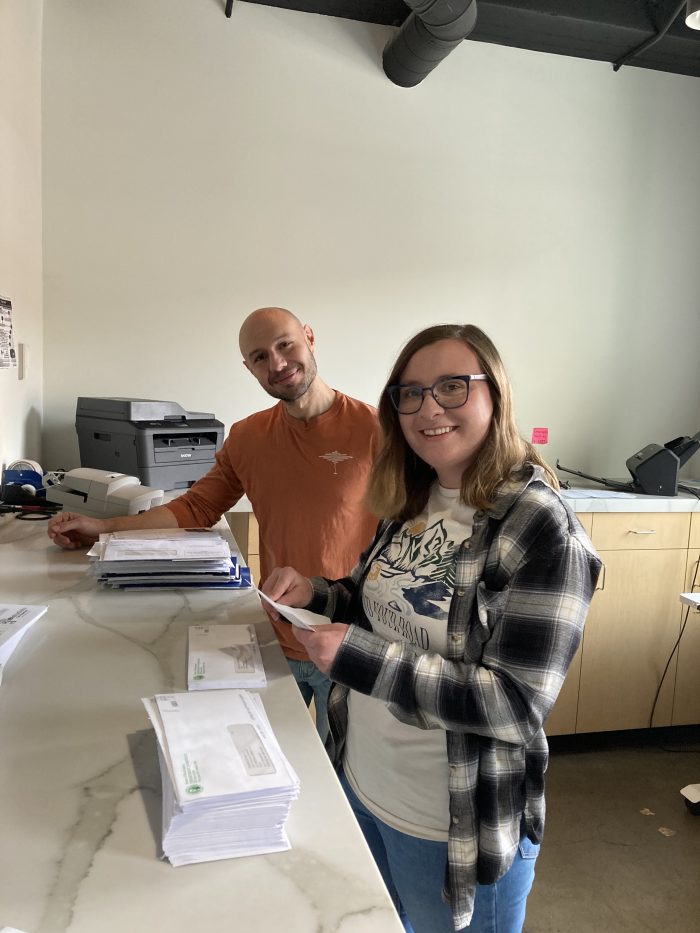 Is Washington Virtual Office Right for Me?
In addition to our $49/year and $99/year mail forwarding packages, we also offer free limited mail forwarding with our registered agent service and unlimited mail forwarding with our Virtual Office package. See how all our packages compare in the chart below:
| | | | | |
| --- | --- | --- | --- | --- |
| | Registered Agent Address | $49 Evergreen Mail Forwarding | $99 Evergreen Mail Forwarding | Washington Virtual Office |
| WA Business Address | ✓ | ✓ | ✓ | ✓ |
| Secure Online Account | ✓ | ✓ | ✓ | ✓ |
| Local Phone Service | ✓** | ✓** | ✓** | ✓ |
| Unique Suite Number | | ✓ | ✓ | ✓ |
| Professional Office Lease | | | | ✓ |
| Same Day Mail Scans | | | | ✓ |
| Conference Room Access | | | | ✓ |
| Price | FREE* | $49/year | $99/year | $19/month |
* Included with our Washington registered agent service.
** Free 60 day trial included. Phone Service renews at $9/month
Washington Virtual Office FAQ:
How do I add only Washington Virtual Office without registered agent or business formation services?
Our business and priority is Washington business, so while we may one day offer the services to individuals like digital nomad employees, our current focus is on business owners. To be eligible for Washington Virtual Office (or Evergreen Mail Forwarding), you must be a registered agent client first.
Can I legally use a virtual address for my LLC in Washington?
Yes! Or, at least you can use our virtual business address options. The Washington Secretary of State requires that the Principal Office (formerly Principal Place of Business) address must be a street address of the business (RCW 23.95.105 (27)). This address may also be the same as the Registered Agent, or it can be a separate location where records are maintained. A USPS PO BOX or PMB will not be accepted for filing. Since all of our business address options are based on the street address of our building, and managed by our staff, our address options are all legal for business use in Washington.
Can I use a virtual address for an Amazon store?
Yes… kind of. When you hire us for a virtual office and get your unique suite number, that address is yours to use however makes sense. In recent years, Amazon has cracked down on their seller verification to better protect buyers. When you sign up to sell, Amazon mails a verification postcard to your business address to confirm the address as legit. We will accept and upload the postcard and notify you and then you can verify your virtual office address with Amazon. That's a great use of our address. However if you are selling tangible items, our address should not be used as the business return address. Since we are not set up to receive packages, return packages from your clients won't be processed correctly."
Is there anywhere that won't accept a virtual office address?
We can guarantee what the secretary of state requires because they have specific, public rules. Private businesses are not held to that standard and set their own requirements. Some platforms, financial institutions, and other businesses simply want to guarantee the business address you give them is really yours and that you'll be able to receive whatever they send you. That is the standard for the vast majority of businesses. Our virtual office works beautifully in these circumstances.
Occasionally, we have seen a 3rd party really require that the physical address listed truly be the business owner's physical address where they are physically present. To verify this, they will require things like a utility bills with your name and the address on it. They may even require an inspection to confirm that it's not just a garage and that you are really there. We definitely aren't housed in a garage, but our utility bills and staffing are obviously in our name, not yours. If you are looking to meet these extreme requirements, a virtual office of any sort won't fit the bill.
Is international mail accepted?
Yes, we process international mail exactly the same as domestic mail. In fact, our international clients love our virtual office service to establish a stateside presence and the ease of accessing their mail from anywhere. Some of our clients have even successfully used our phone service in conjunction with apps such as WhatsApp to conduct calls and messaging with their American clients.