Washington Mail Forwarding Services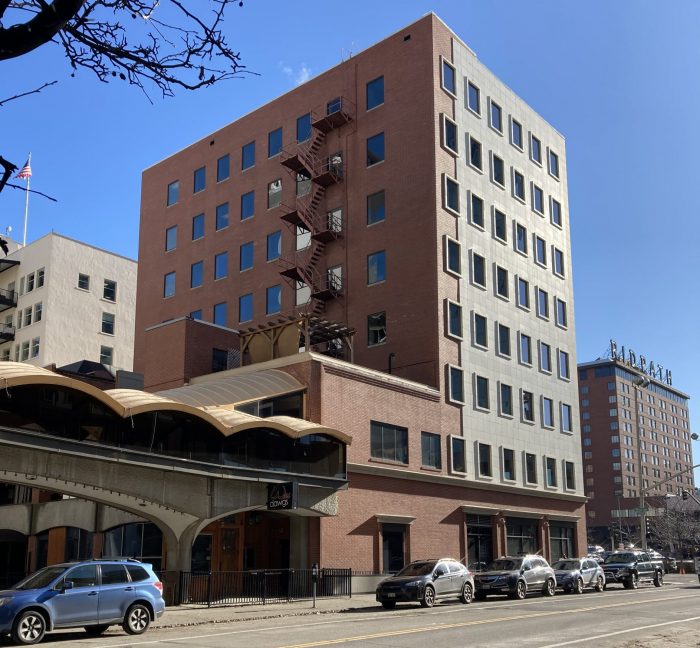 Evergreen Mail Forwarding packages are low-cost solutions for our Washington registered agent clients who simply need address privacy and a place to receive business mail securely.
When our professional team receives mail at your unique address in our own Spokane building, we'll scan it and upload it into into your secure account, and then notify you via email. From there, simply log into your account, view your mail, and move on to more important things.
Evergreen Mail Forwarding Services
It's easy. We own a Washington business with a great physical, commercial building. You own a Washington business and find yourself in need of a physical, commercial address. Once you hire us, you'll be assigned a unique business suite number within 1-2 business days that you can begin using immediately.
As we receive documents addressed to your company, we upload them to your secure account on the same day. Uploaded documents are stored as .pdfs that you can view, download or print anytime and anyplace you have internet. If your business mail needs change, you can switch packages, or even upgrade to our Virtual Office Service.
$49 Package—unique suite number and 10 additional documents processed to your account (20 total)
$99 Package—unique suite number and 25 additional documents processed to your account (35 total)
Virtual Office for $19/month—the perfect upgrade for unlimited documents, a unique suite number and more.
In any case, your business and important documents are in good hands.
Additional Washington Mail Forwarding Options
In addition to our $49/year and $99/year mail forwarding packages, we also offer free limited mail forwarding with our registered agent service and unlimited mail forwarding with our Virtual Office package. See how all our packages compare in the chart below:
| | | | | |
| --- | --- | --- | --- | --- |
| | Registered Agent Address | $49 Evergreen Mail Forwarding | $99 Evergreen Mail Forwarding | Washington Virtual Office |
| WA Business Address | ✓ | ✓ | ✓ | ✓ |
| Secure Online Account | ✓ | ✓ | ✓ | ✓ |
| Unique Suite Number | | ✓ | ✓ | ✓ |
| Local Phone Service | | | | ✓ |
| Professional Office Lease | | | | ✓ |
| Conference Room Access | | | | ✓ |
| Same Day Mail Scans | 10 a year | Add 10 more a year | Add 25 more a year | Unlimited |
| Price | FREE* | $49/year | $99/year | $19/month |
* Included with our Washington registered agent service.
Benefits of Evergreen Mail Forwarding
As registered agents, we deal in mail all day, every day. You can relax with our mail forwarding packages knowing you get:
Privacy.

You have a business address in place to keep your personal address personal.

Professionalism.

A professional office address gives your company a professional look.

Affordability.

Seriously, we've made these options as cheap as we can. You're getting your own unique (virtual) office suite number in a commercial, physical building for less than a PO Box.

Accessibility.

Ideal for business owners on the go, your documents are always no further away than your smart phone.

Consistency.

Since we own our building, we aren't going anywhere, and that means neither is your Evergreen Mail Forwarding address.
We also do things a lot of business owners don't realize they'd appreciate until we're taking care of it for them. When you're starting a new company, the last thing on your mind is how many marketers are going to flood you with junk mail as soon as your company and business address are on the public record. If you've ever been in that position, you'll likely enjoy having us intercept and recycle all of that rather than let it pile up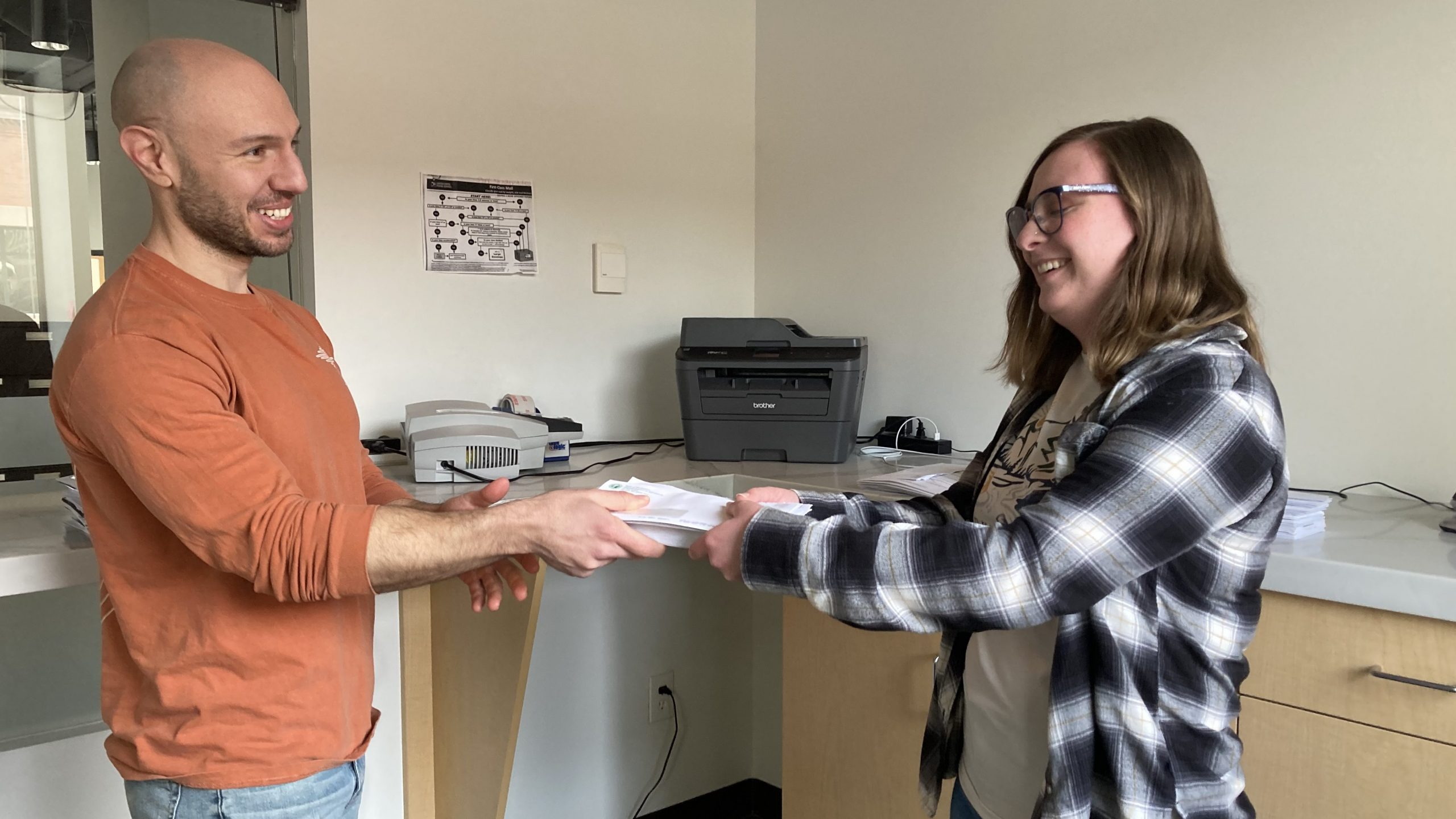 Why should I sign up for Washington Mail Forwarding Service?
We're local. The entire Washington Commercial Registered Agent LLC team is made up of people who call the Evergreen state home—individuals who are passionate about their communities and helping businesses grow. National companies might offer Washington mail forwarding, but their attention is scattered, and your company could easily get lost in the shuffle. But, with us—YOU will be our number one priority. Our entire focus will be on serving your business and making sure you get the best service.
Because we're a registered agent company, helping maintain client privacy is what we do. Our company was made for this. Handling financial statements, service of process, or other confidential documents is a responsibility we never take lightly. Your personal information should always remain private—we'll make sure it stays that way.
Washington Mail Forwarding FAQs
What happens if I get receive more mail than my package limit?
Don't forget you get 10 free mail scans with our registered agent service, plus the 10 or 25 limit associated with your Evergreen Mail Forwarding option. If you still exceed your limit, there will be a $15 fee per item received to view that piece of mail. You can upgrade your mail forwarding service, or upgrade to Virtual Office if you begin receiving more mail than you expected.
How do I add only Evergreen Mail Forwarding without registered agent or business formation services?
Our business and priority is Washington business, so while we may one day offer the services to individuals like digital nomad employees, our current focus is on business owners. To be eligible for Evergreen Mail Forwarding (or Virtual Office), you must be a registered agent client first.
How do I use my Washington business address and unique suite number? Are there limits?
When we assign your business a Washington business address and unique suite number, it's all yours. You can list it on social media accounts, business cards, websites, letterhead, bank statements, annual company holiday cards—We don't impose rules or lists on what you can do with your business and business address. The only parameters for your business address are anything set by third parties.
Are packages included with mail forwarding?
Unfortunately, due to storage space and shipping fees, our business address services do not include packages and in most cases will be returned to the sender. If it's not possible to be returned, we'll reach out and let you we have a package. If you choose to have the package sent to you, there will be a $15 processing fee, plus shipping costs. Any packages accepted will only be held for 14 days.
Do I need to submit any forms to the United States Postal Service (USPS)?
Nope. You won't need to file a change of address form with USPS.
Is international mail accepted?
We don't discriminate. If it's delivered, we'll take care of it. In fact, many of our clients are international and love having an option for an American address that they can access from anywhere in the world.